EdTech Industry…
EdTech Industry's Extraordinary Story of 'Extramarks'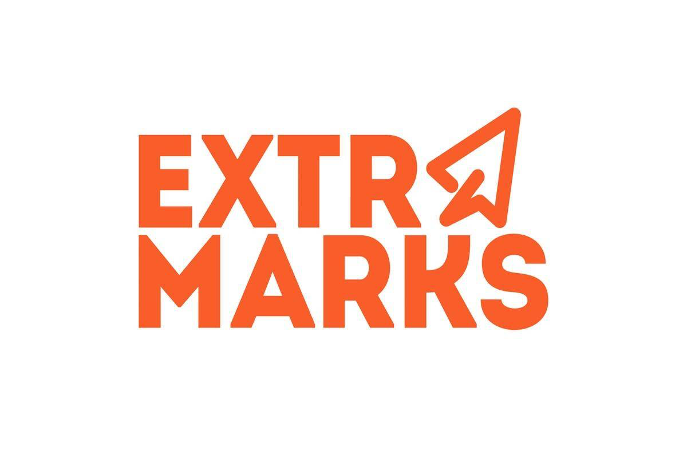 Albeit slowly, the education sector is making headway with the advent of technology. From distance learning to online classes and guides, India's EdTech industry has a variety of offerings for one and all. The long-established roadblocks in the education sector are fading away – thanks to the easy access to information and knowledge brought about by the internet along with EdTech programs and applications! Interestingly, the EdTech industry is at a point of inflection, with venture capitalists pouring funds and brands thriving remarkably well. Among others, Extramarks has demonstrated exemplary growth. Using traditional marketing in conjunction with digital marketing, the brand grows by leaps and bounds each day.
In present times, how many startups in our sight can boast of being profitable right from the first year of their commencement? Perhaps, just a handful of them. The tech-enabled learning startup, however, has had a profitable run since 2007, the year it was founded as an outcome of the personal challenge of its founder, Atul Kulshrestha.
What is thought-provoking is that Kulshrestha wasn't the first entrant in the digital learning space in India. There were many established players by then. Despite that, in the last 14+ years, he managed to create one of the fastest-growing brands in the country in the EdTech sector. How did he make this happen?
Let us explore the brand strategy of Extramarks that helped them stand out from other e-education players.
Quest for authenticity and user-friendliness
There is enough evidence for Extramarks to have claimed its title as a highly preferred learning app in India. Thanks to the platform's content, layout, and overall approach, it doesn't fail to deliver an immersive learning experience and offer mentor support to its users whenever needed. This, along with the fact that the study material has been developed and tailored after significant research from across different global education methods, makes Extramarks' practices authentic and user-centric as compared to other solution providers. The content on the app is accurately mapped, aligned to boards like CBSE, ICSE, and state boards, and presented using tech-driven tools which help a child in understanding and learning the concept, application, retention and later testing. This impressionable approach makes all the difference!
Emphasis on innovation
Innovation forms the basis of Extramarks' brand strategy. Through its one-of-a-kind coaching vertical, the Extramarks Smart Coaching Centers (EMSCC), the brand introduced a blended learning approach, which fuses cutting-edge technology within teaching spaces led by top-ranking faculty with a credible track record. By leveraging technology, Extramarks has established these coaching centers as collaborative hubs of learning, where teachers, students, and parents align on one platform to enable a seamless flow of information. A setting like this has helped Extramarks facilitate informed interventions in users' learning. Their customers' delight comes from the fact that they host their sessions in 2D and 3D, which has made learning an interactive, fun and user-friendly phenomenon. Digital strategy and digital marketing strategy for a brand in this segment are critical.
Reaching out to a larger, user-centric goal
How many educational institutions (both online and offline) do we know that focus on imparting practical skills over conventional theoretical knowledge? Barely a few. True to its long-term objective and smart brand and digital marketing strategy, Extramarks managed to set a new paradigm of success by emphasizing offering holistic education, which isn't restricted to the pages of the notebook. Take for instance Extramarks' EMILLY App. This new-age learning platform helps students to learn the English language anytime, anywhere, in an interactive and engaging manner, helping learners improve the formal and conversational aspects of vocational and communication training. This all-encompassing approach towards learning can be credited for helping the brand re-evaluate how students learn.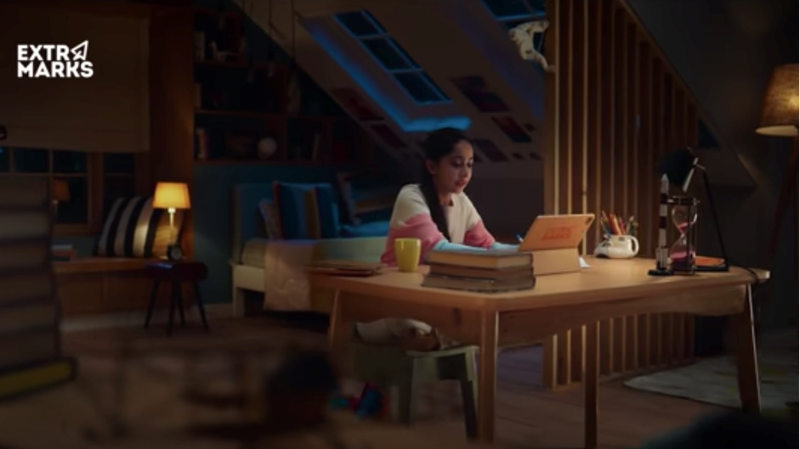 Drive for enabling accessibility
The aim to reach learners across the world with the best and most advanced learning solutions has been Extramarks' key brand and digital marketing strategy that has helped them propel forward manifold. Using the latest technology and various tools, Extramarks has brought under its fold, over 8 million students and 1.1 million online users (2018) who have access to a uniform quality of learning material. In addition to the Indian market, the EdTech company's international curriculum-based learning solutions have contributed to preparing and training users for competitive examinations, empowering them with multi-dimensional learning experiences.
In today's times, making learning an interactive process is the need of the hour. Extramarks surely gets this and delivers its promise. Moreover, their key focus - finding solace in imparting knowledge in the most effective and absorbent manner – further enhances their credibility in this fiercely-competitive industry! Looking back at their journey, it is safe to say that the EdTech brand has successfully managed to recreate the idea of learning, all whilst ensuring an enjoyable experience for the learners.
Do you need help with brand or marketing strategy? Talk to us at GroCurv.